JEWELRY DESIGN
Designing jewelry and the process of making it is a passion for us and every piece of work is as valuable.
We have worked in the industry for over 20 years and made numerous pieces of jewelry for loyal customers and occasional jewelry lovers. The satisfaction of our customers has driven us forward and strenghtened the feeling of success in what we do. Thank you for that.
Designing jewelry is a collaboration of the eye, hand and mind, exchanging ideas and thoughts with the customer. It is a process that makes us excited over and over again. We have our own unique and simple style that many recognise. OZ Jewel is entitled to copyright for custom work – unless otherwise agreed.
We both design jewelry for Kalevala Jewelry. For example  Circle of Light and Daydream are designed by Tiina Arkko and Vesa Nilsson has designed Made in Helsinki Eira.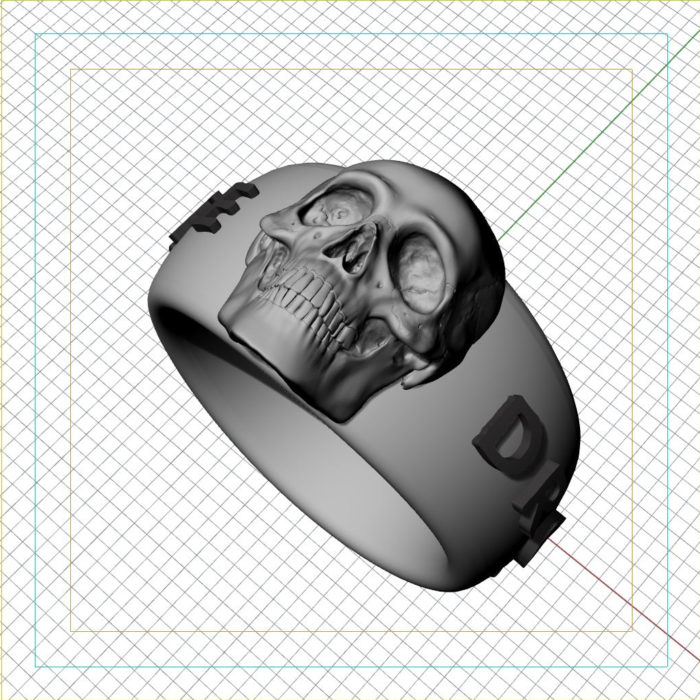 Craft meets technology. During the design process, we use the 3D-presentation to show how the final jewelry will look like. The 3D-rendering is a photorealistic representation of a finished piece.
A computer and 3D-modeling are just tools for us, just like a hammer or a saw. However good craftsmanship is always a requirement for a perfect finish. With good craftsmanship and modern technology, we achieve the best possible result.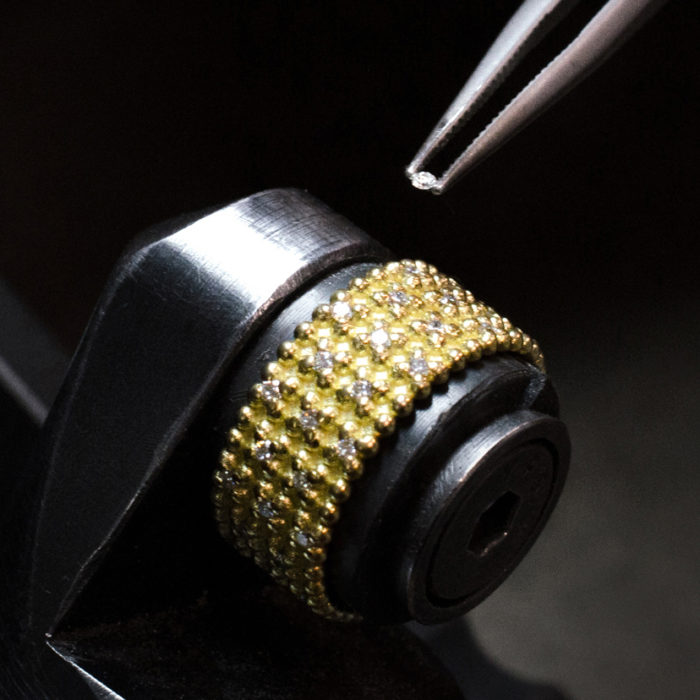 In addition to OZ Jewel's own collection, we also design and manufacture a lot of custom-made jewelry. We give shape to an image or an idea that is not yet visible. The result is something unique and meaningful. The customer can give the initial idea and the frame for the job, we do it with professionalism. The production time varies from two to four weeks depending on the job. If you are interested in ordering a custom-made piece of jewelry, just book an appointment with Tiina or Vesa in advance. At the meeting, we can discuss about your wishes regarding the piece. After that, you will get an estimate of the price and a more specific schedule.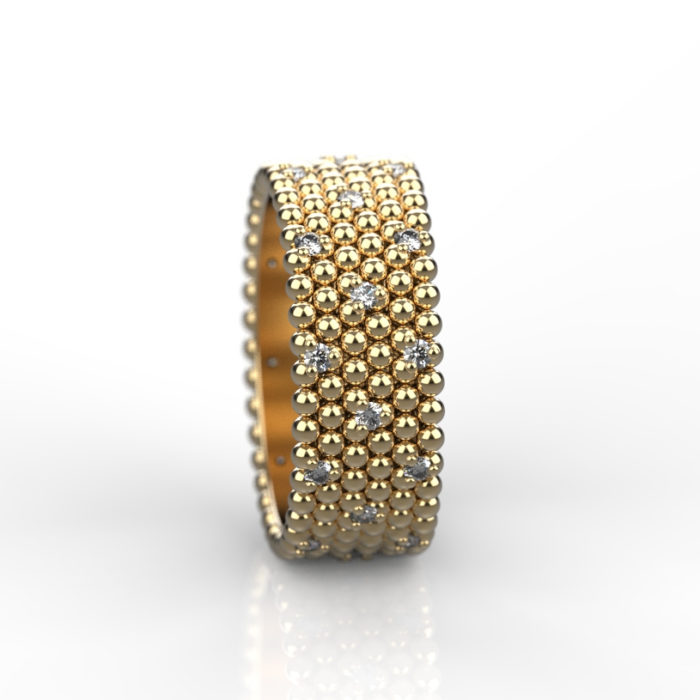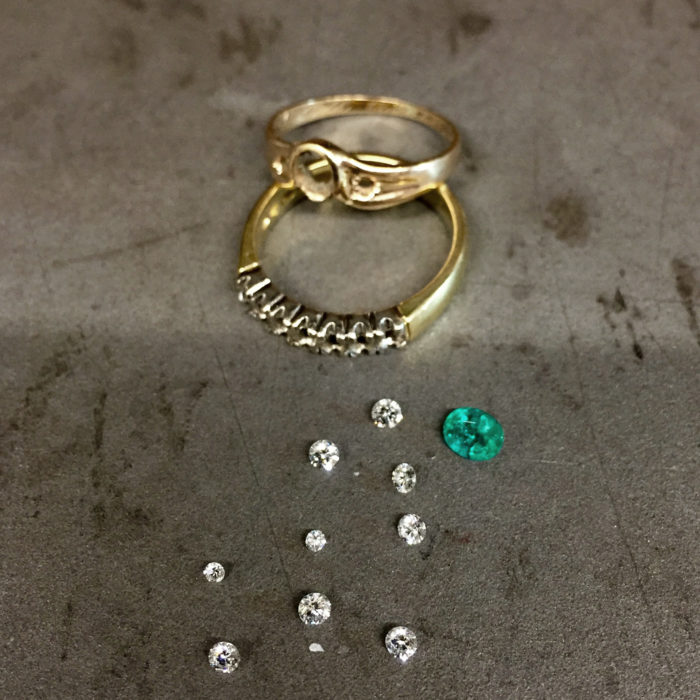 The more often jewelry is used, the more valuable they become.
An old ring can be upgraded or renewed while retaining its emotional value. We can remodel or design, something completely new from your old jewelry.
We will refund the precious metal according to the daily price. The gemstones in the jewelry can be reused if they are not broken. Recycling precious metals is ecological and a profitable act.