How do I choose the right size?
How do I choose the right ring size?
 If you don't know the size of your own or your loved one's finger, it is a good idea to visit our store or the nearest jeweler's store.
We follow the European ring size standard which measures the inner circumference in mm.
The ring size chart allows you to compare the measurement standards used in different countries.
Ring Sizes guide: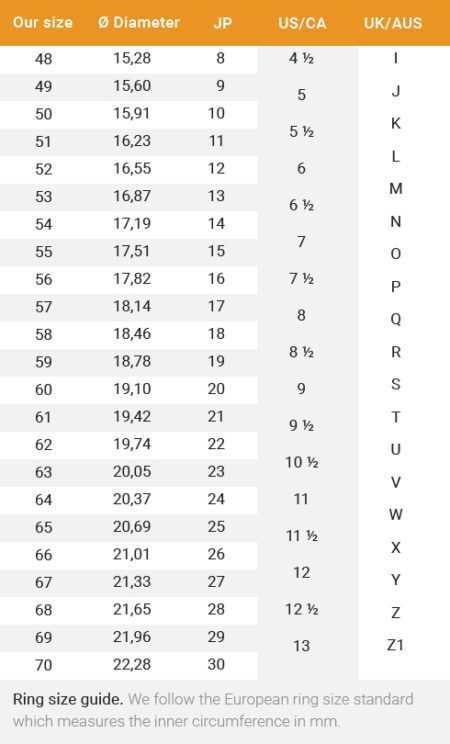 How do I choose the right bracelet size?
Measure your wrist and follow the chart below. If you are between two sizes, we recommend you choose the larger one.
Bracelet size guide: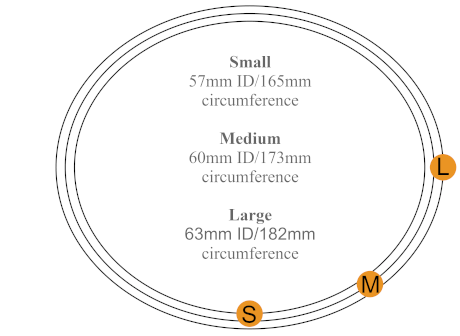 Chain lenghts: