We give shape to the idea.
In addition to OZ Jewel's own collection, we design and manufacture custom-made jewelry.
We give shape to an image or idea that is not yet visible. The result is something  meaningful and unique.
The customer can give the idea and the frame for the job and we accomplish it with our  expertise. OZ Jewel is entitled to copyright for custom work – unless otherwise agreed.
If you would like to make a custom-made piece of jewelry, you may want to make an appointment with Tiina or Vesa in advance. At the meeting, your wishes on the piece of jewelry will be charted. After that, you will get an estimate of the price and a more specific schedule. Get in touch.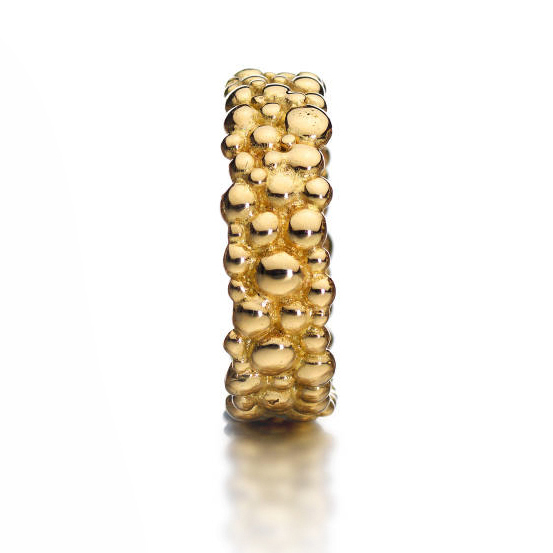 Love is the most important source of inspiration and the reason we make jewelry. Sealing the relationship is one of the most important decisions we make in life. Therefore, choosing a ring is not just an other purchase. The engagement ring is not just a piece of jewelry.  It is the feelings, memories and important decisions we want to make.
Our rings are mainly made to order. You can make an appointment or come and visit our shop. We will help you to get the perfect ring, just for you. It takes about 2-4 weeks for us to make a unique ring.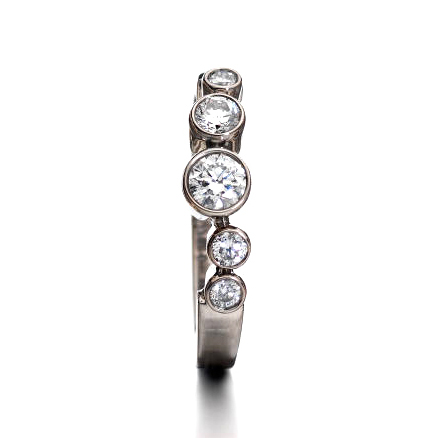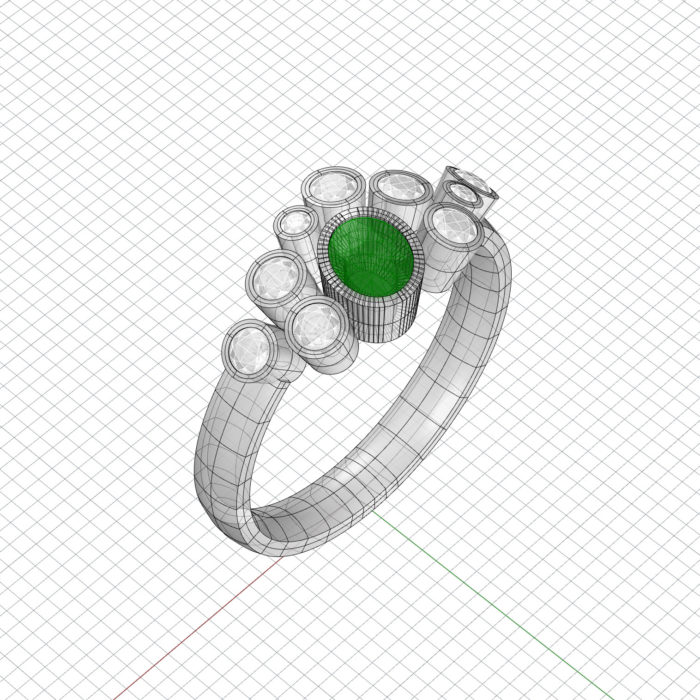 Craft meets technology. During the design process, we use the 3D-presentation to show how the final jewelry will look like. The 3D-rendering is a photorealistic representation of a finished piece.
A computer and 3D-modeling are just tools for us, just like a hammer or a saw. However good craftsmanship is always a requirement for a perfect finish. With good craftsmanship and modern technology, we achieve the best possible result.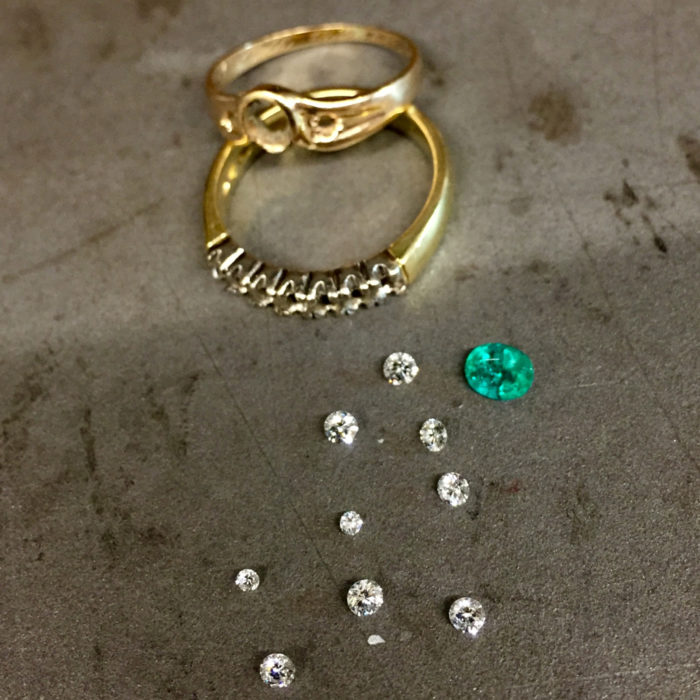 The more often jewelry is used, the more valuable they become.
An old ring can be upgraded or renewed while retaining its emotional value. We can remodel or design, something completely new from your old jewelry.
We will refund the precious metal according to the daily price. The gemstones in the jewelry can be reused if they are not broken. Recycling precious metals is ecological and a profitable act.