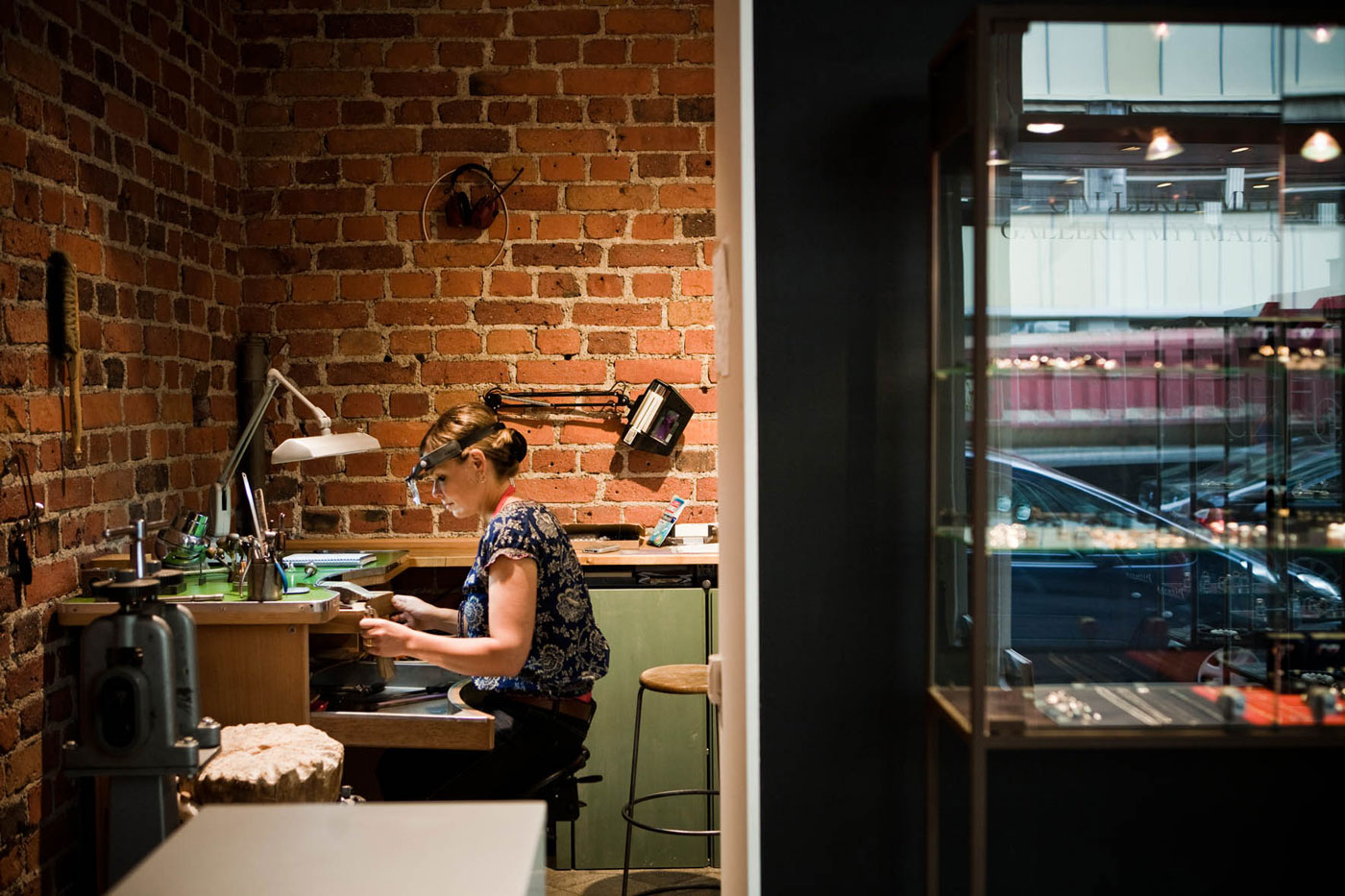 That we do.
Oz Jewel studio / laboratorio in Helsinki.
OZ Jewel gives form for imagination or idea that is not visible yet. We want to do significant work for our customers and for us. Oz Jewel is a Finnish jewellery shop specialising in modern gold and silver jewellery in Helsinki, on unioninkatu 15. The owners, goldsmith/designer Tiina Arkko and silversmith/designer Vesa Nilsson, design and manufacture their range for discerning customers who are looking for something new and clean-lined in jewellery design.
Oz Jewel creates jewellery that, rather than stand out on its own, emphasises the personality of its wearer.